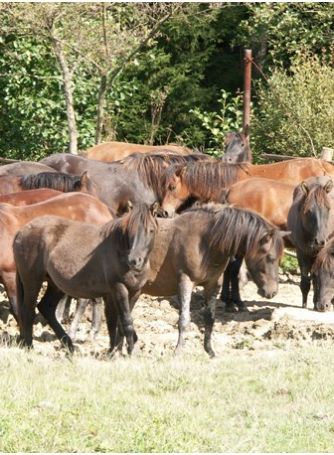 Animal Genetic Resources Strategy for Europe
This document presents the first pan-European strategy for the conservation and
sustainable use of animal genetic resources (AnGR). The Strategy was developed by the
European Regional Focal Point for AnGR (ERFP), and aims to streamline the actions to
be adopted by the European countries to ensure the long-term availability and use of
AnGR.
This flyer presents briefly the objectives and main contents of the AnGR strategy.